We hope 2021 has been off to a good start for your nonprofit organization. We know times are challenging, so we are all tasked with getting creative and inspiring supporters to continue support for critical missions. We hope to make it one step easier with our announcement for our "LUCKY 7 GIVEAWAY".
The last 3-6 months showed the Auction Packages team that folks are ready to travel again. Beginning October 2020 we became much busier and recognized that supporters are dreaming and planning their next vacation. With our continued extended travel time and a vaccine roll out, we see Americans excited to begin investing in their next "bucket list" destination or a warm sunny beach….which brings us to LUCKY 7's.
A top seller the last 6 months has been the 7 Night Four Diamond Luxury Experience in Mexico

This trip provides your supporters a choice of 5 incredible locations.
The nonprofit cost ($995) compared to the market retail value ($4K), makes this the perfect trip to sell multiples of to drive net revenue for missions. Auction Packages is donating one FREE TRIP for every (5) sold as BUY NOW as part of the LUCKY 7's.
Read below to see exactly how to hit LUCKY 7's!!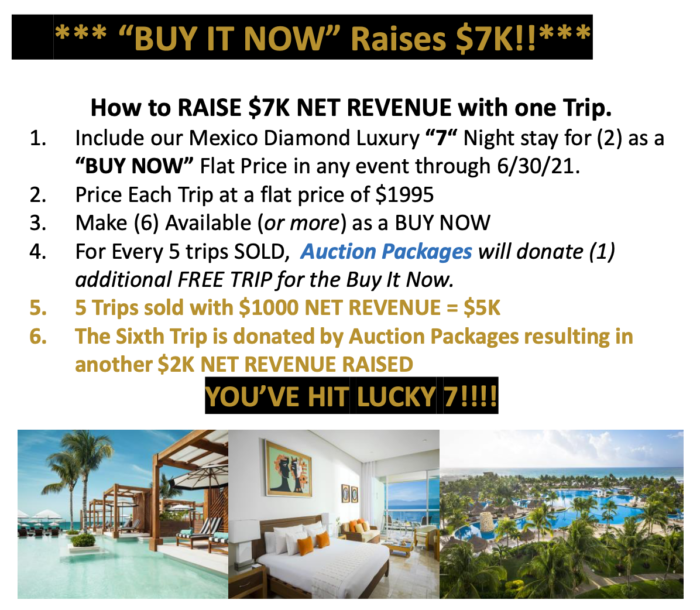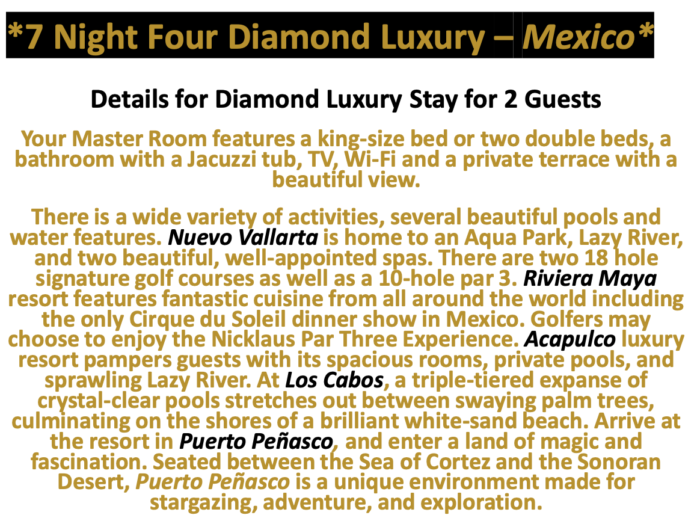 To speak 1:1 with a team member about our risk free giveaway sign up HERE.
Visit our Home page to learn more about Auction Packages.
We look forward to hearing from you soon and wish you successful fundraising for 2021
The Auction Packages Team
More Articles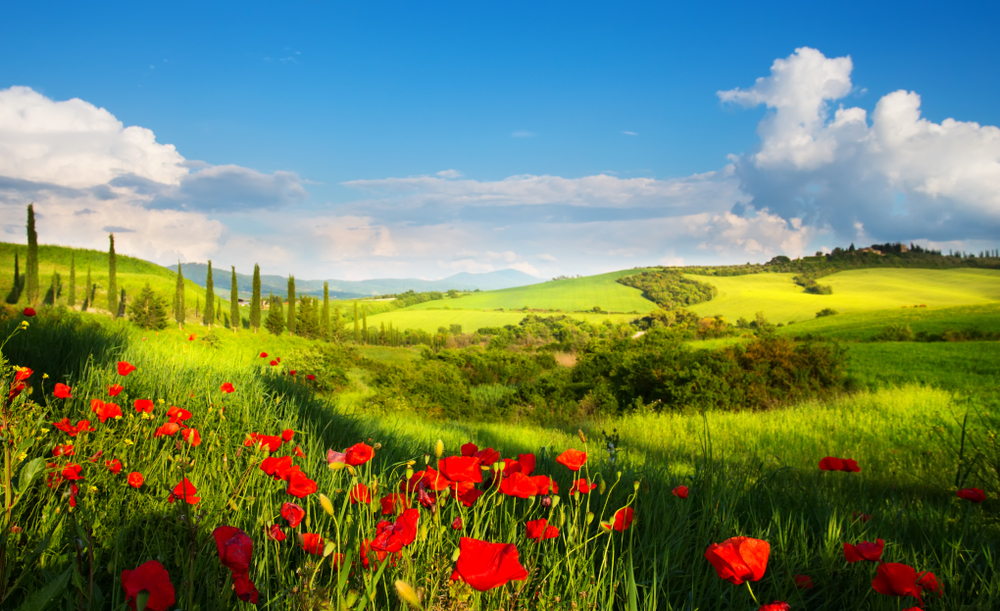 Silent Auction Trends are Changing
February 05, 2019
There are certain trends that are emerging in the world of charity and non-profit fundraising. Donors are looking to purchase lifetime experiences and less "stuff."

You and your Event Committee need to ensure that your Event is relevant and successful. Here are a few ways to tweak your Event's Silent Auction to keep up with current Donor trends:
Read more